We know Refrigeration & Air Conditioning
We`re here to help!
Crosbie refrigeration and air conditioning can save you money on all your refrigeration and air conditioning equipment. We offer maintenance contracts to suit all clients to ensure all equipment gives optimum performance and efficiency by implementing regular maintenance checks. This is carried out by our professional service technicians.
The comprehensive service and maintenance agreement we offer is designed to:
Reduce the possibility of breakdown
Reduce utility and repair bills
Fast and effective breakdown service 24/7
Competitively priced packages
Regulator compliant
Ensure longer equipment life
Agreed number of visits
Ensuring correct operation of equipment
Examining and adjusting visual and functional checking
Agreed number of visits
Ensuring correct operation of equipment
Examining and adjusting visual and functional checking
Attending call outs during normal hours
Agreed number of visits
Ensuring correct operation of equipment
Examining and adjusting visual and functional checking
Attending call outs during normal hours
Visual and function checking and replacement of components
Crosbie Refrigeration and Air Conditioning maintain the highest installation standards from initial design our specialist installation team deal with the supply and installation of a broad range of equipment from split systems to multi VRF systems, small/large supermarkets, restaurants, cold storage to a large distribution centre. Installations start at the planning stage where possible, we try to have as much input as we can with our clients as its our aim to have a high level of control during every installation.
We ensure all systems are installed hassle free prior to commissioning. Site visits can be arranged.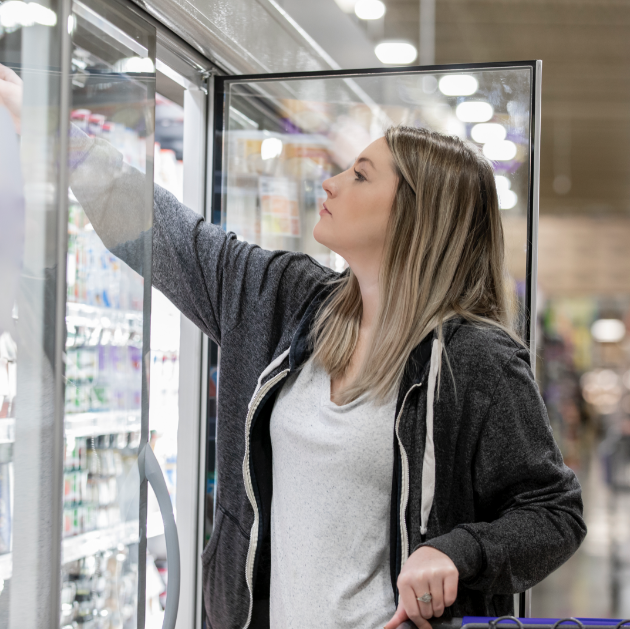 We supply and install the following:
Cold rooms
Freezer rooms
Supermarket cases
Ice machines
Island freezer cases
Bottle coolers
Temperature control system
Beer cooling systems
Serve overs
Dual temperature cabinets
Our suppliers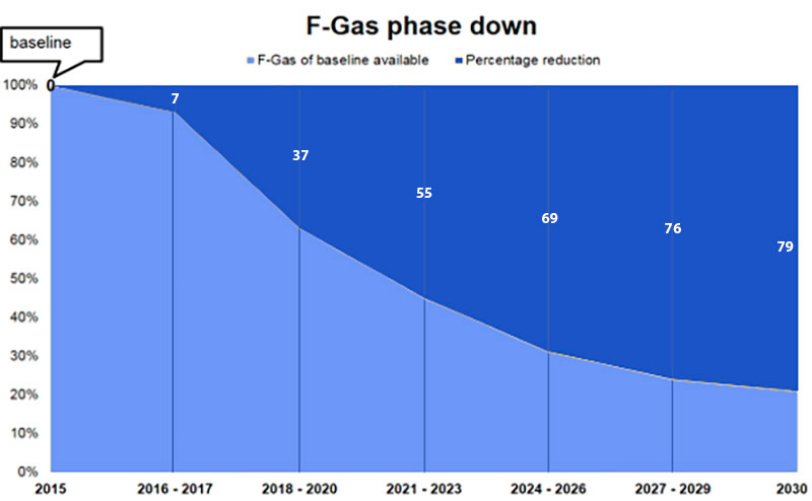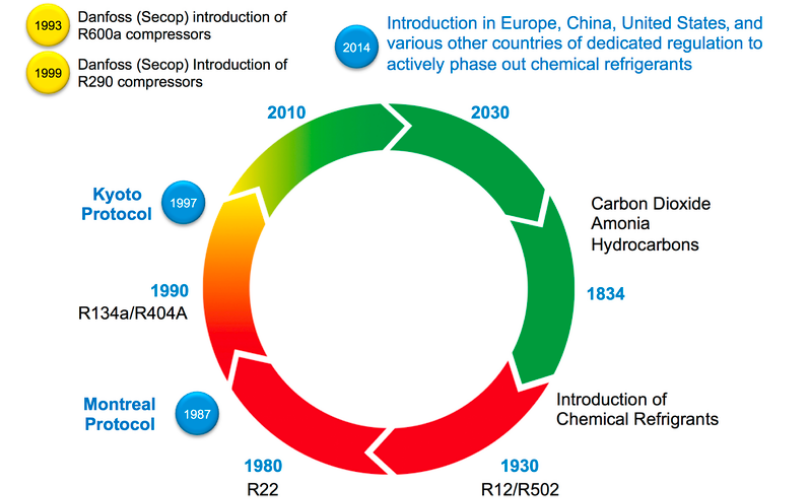 Refrigerant
Following on from the R22 F-Gas ban, between 2015 and 2030, the EU has set out the above timeline for phasing down the use of the most harmful F-Gases.
The F-Gases being phased down are HFCs. Whilst HFCs don't damage the ozone layer, they do contribute to global warming – a topical global news item after the recent Paris Agreement. As a result, the EU has grouped these HFC F-Gases by their global warming potential (GWP) – as shown in the table below – with the F-Gases with the highest GWP being the first to go. Initially the service ban date will apply to the use of virgin gases, however a complete service ban will follow, 10 years hence.
What does this mean for me?
With dates now firmly set and cards firmly marked, F-Gases in the very high GWP group will become more, scarce, increase in price and as a result, prove more difficult to source and locate spare unit parts.
With it not being wise to install new systems with F-Gases in the very high GWP group or carry out substantial modifications, it is advisable to choose a gas in consultation with the table below and your F-Gas trained service engineer.
Accelerated Capital Allowances (ACAs) can help meet the cost of new equipment, should it be desired. The scheme operates by writing-off up to 100% of the cost of energy efficient equipment, before calculating tax on profits. Normally, this cost would be written-off over an eight-year period, resulting in a much poorer saving.
Affected equipment
Some of the equipment affected by this phase down include: air conditioning, chillers, refrigeration plant and medical devices.
Enforcement
The Environmental Protection Agency (EPA) enforce EU F-Gas laws in Ireland. The EPA is an independent public body with the power to issue fines not exceeding € 12,697,380 or imprisonment for a term not exceeding ten years or, at the discretion of the courts – for F-Gases regulation breaches under the EPA Act (1992).
EU F-Gas phase down explained in full
Summary of other recent changes to F-Gas regulation
When a leakage is detected, it is now an obligation to have it repaired without undue delay, as opposed to when it was "technically feasible" under previous regulations;
Contractors are now obliged to keep records for 5 years (along with users);
Additional information will be required on F-Gas equipment labels from 2017 including the GWP rating of the F-Gas
· Commercial refrigeration
· Industrial & Manufacturing process cooling
· Commercial & Residential AC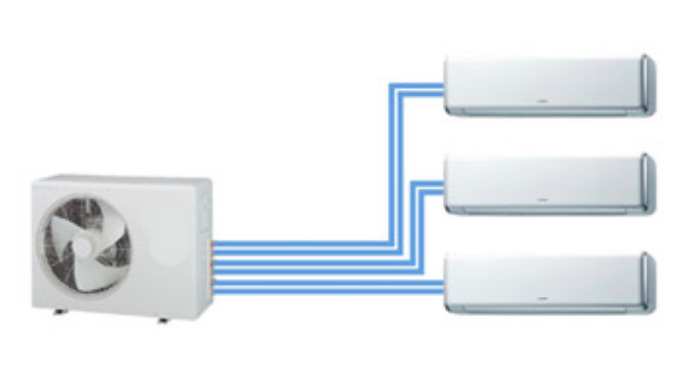 Our suppliers include

Ventilation
Breathe easier with smarter ventilation Some air is fit to breathe, but not all of it! Long story short: You want to bring healthy air in and push unhealthy air out. That's the essence of ventilation.
From indoor air quality upgrades to bath and kitchen fans, PV designs and installs effective ventilation systems.
Facilities Management
Our specialist teams deliver consistency and peace of mind in cleaning, security, waste/environmental services, laundry, grounds maintenance, front-of-house, mailroom/document management, and more. We meet and exceed client expectations year after year by not only listening to our clients but by constantly analyzing market trends and client results. Focus on your core business and leave the rest to us.
Mechanical
We can offer welding and fabrication services including design, manufacture and installation, from project start to handover. With a wealth of experience within the industry, our mechanical division plays the crucial role in our crane manufacture and repairs, as well as, much like our other divisions within the company, servicing other clients and projects across industry.
We can offer mechanical and manufacturing services to suit most industry sectors and currently have cross sector functionality in the construction, heavy engineering and manufacturing, as well as the utilities and food manufacturing sectors in the UK & ROI. Our project management team can offer a turnkey service and full project delivery approach from conceptualisation, project design and manufacturing through to on site installation and handover.
Electrical
We are able to undertake all types of installations from large industrial factories, to retail outlets and modern equipped office and data centre critical power suites. Whether you require the installation of heavy duty industrial machinery or energy efficient office lighting, we have operatives with the experience and expertise to meet all of your electrical requirements.
Crosbie Group also specialises in the installation of low energy lighting whether it is a new fit out or retro fit. We are able to carry out site surveys for clients demonstrating pay back periods for return on investment on any size project.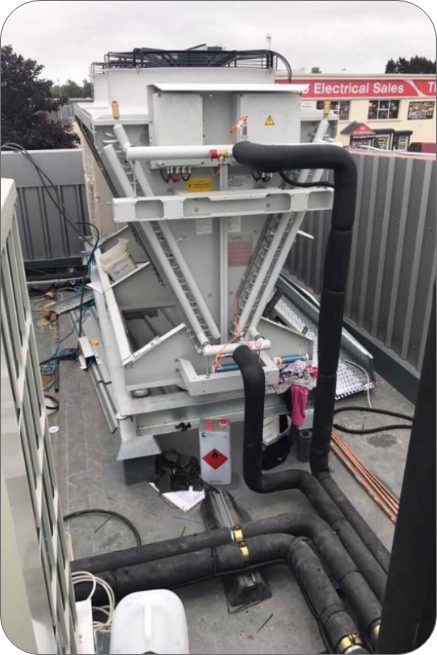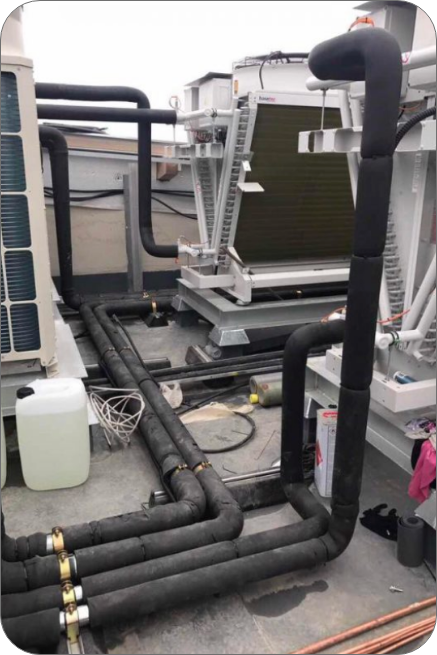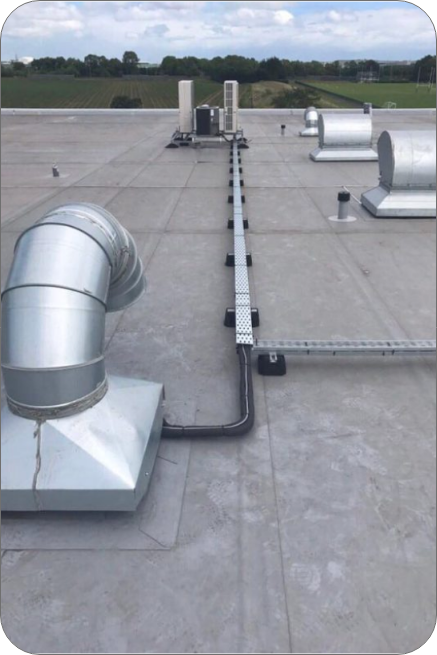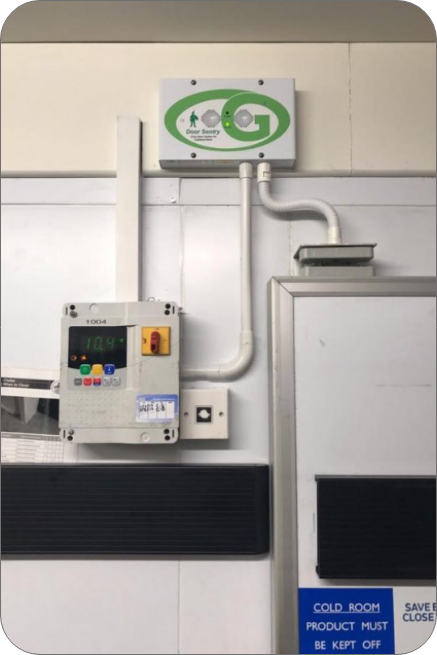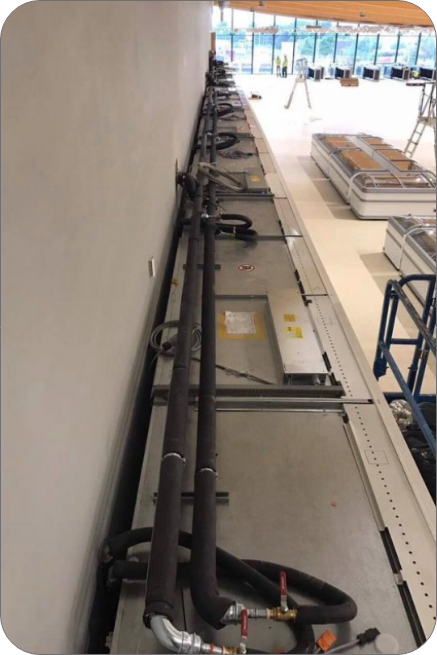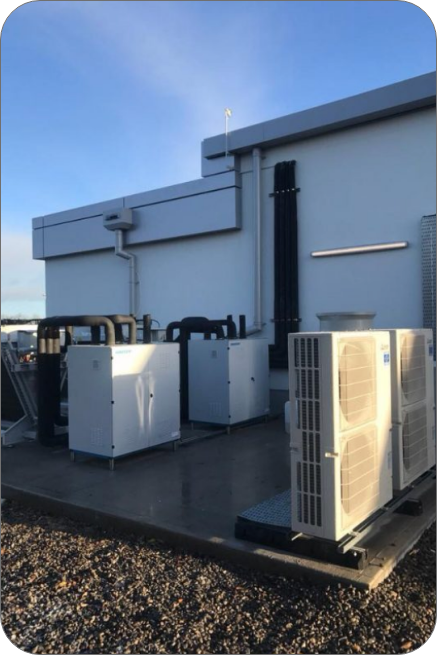 Crosbie Refrigeration & Air Conditioning
Landline: 01 485 1350
Phone: +353 87 163 3474
Email: info@crosbierefrigeration.ie