We've Got Island Freezer Cases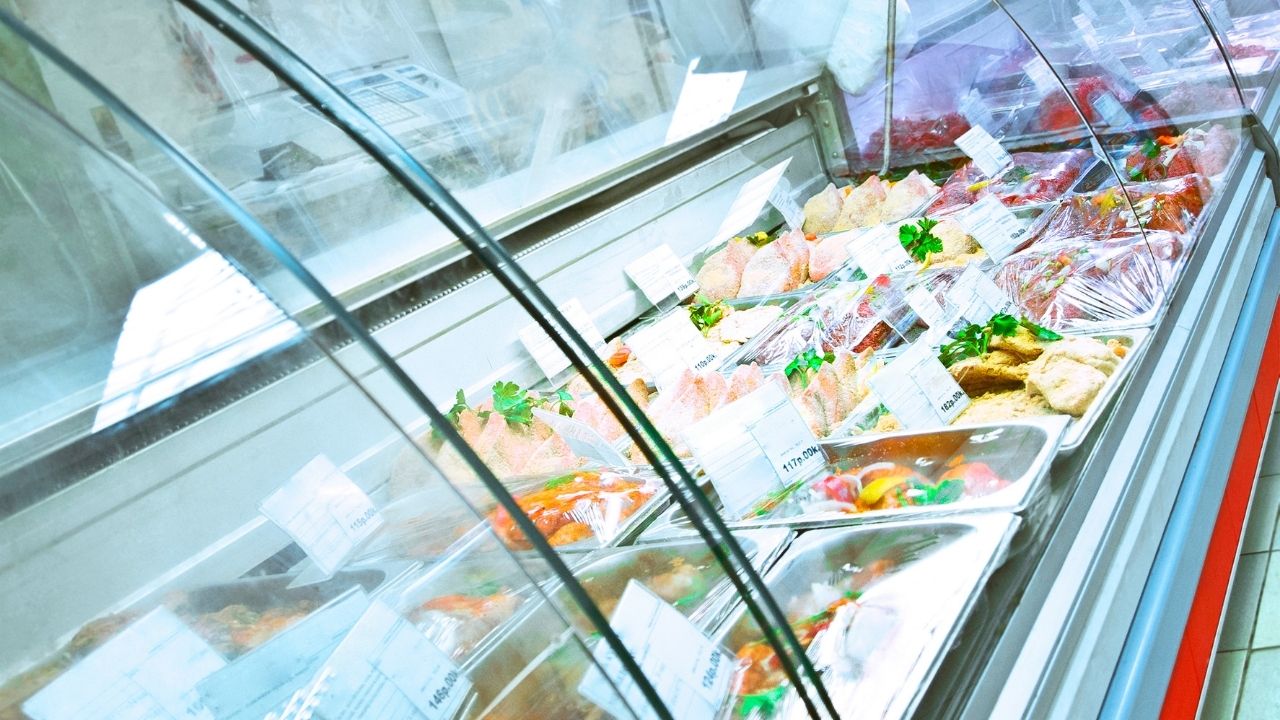 Foodservice businesses need a lot of equipment to run smoothly. From refrigerators to freezers, supermarket cases, ice makers, etc. Another kind of such machines that are essential for such a business is island freezer cases. 
If you happen to be in the need of such refrigeration cases, you are in luck! Here at the Crosbie Group, we supply all kinds of cooling storage equipment and also install them for you. 
Cases With Sliding Lids And Large Displays
Need a freezer case to keep all the ice cream, sweets, frozen goods like packaged chicken nuggets, sausages, burger patties, etc.? These cases typically come with sliding lids with a large enough display to see all the stuff inside. 
The cases that we provide have a durable glass lid that slides open and also lets you view your goodies without having to open them. Your customers won't have trouble picking the best ice cream cone from this case, because almost everything will clearly be on display. 
Well Lit Interiors 
A wide display isn't enough to view all the items inside the case, especially at night. Good lighting inside the case will help see whatever you have stored in there. Trust us, you are going to need this feature, since a lot of customers are going to visit during the evening or night time. 
Temperature Control Sure Helps
When getting a freezer, it is essential to check if it comes with temperature control. This allows you to set the temperature at an optimum level which would keep the items inside in good condition without overly freezing them or making them melt. 
Typical island freezer cases have a temperature range between -18 degrees to 24 degrees C. With this range, you can easily make necessary adjustments to keep the items inside fresh! The ones that we provide you feature this temperature control as well as range, by the way. 
Ever Thought Island Freezers Could Defrost?
If you thought you can only defrost your frozen chicken or steak in a microwave, boy were you wrong! Much to your surprise, it is possible to defrost items in the freezer cases themselves. We have some island freezer cases that feature automatic defrosting, which is wondrous to us! If you need such a feature in your case, you are definitely in luck!
Get It Installed By Experts
Lucky for our customers, we not only supply our products but also get them installed by experts in our team. So, say goodbye to having to call a separate mechanic to get your refrigeration machines installed!
Need Any Other Refrigeration Service? 
We also have cold rooms, freezer rooms, blast chillers, glycol systems in our arsenal. So, in case you are searching for any of these services or pretty much any other refrigeration service, we've got you covered!
Get A Free Quote From Us!
So without further ado, hit us up! We will provide you your refrigeration solutions and cater it according to your need. Get your free quote from us today!