Suppliers Of The Best Glycol Systems In Ireland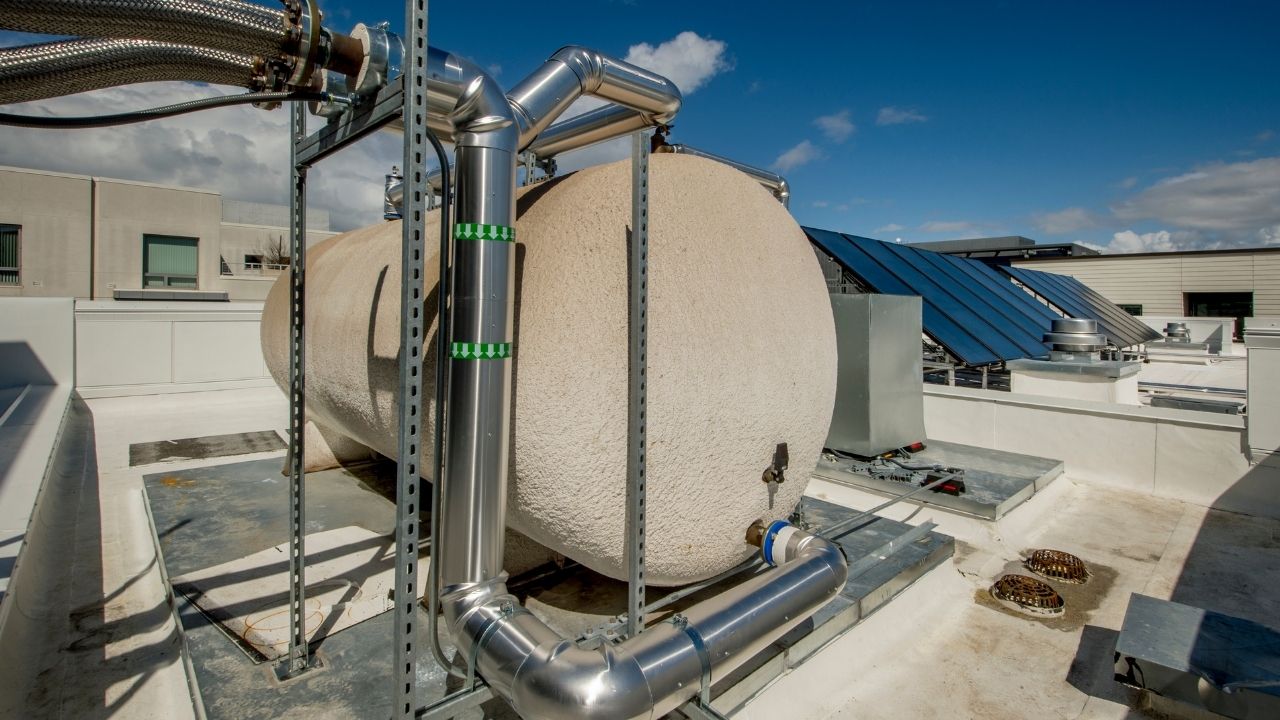 There are a lot of different refrigerants available for different kinds of use. While most purposes are served using water-based coolants, you need glycol systems for items that have freezing points lower than water. 
If you are looking for refrigeration system with glycol as the coolant, you are at the right place. Here at the Crosbie Group, we have glycol cooling systems and much more!
Glycol Systems With High Cooling Capacities
The whole point of using glycol as a coolant is to provide higher cooling to items with lower freezing points. You do not want your commodities to go bad because of lack of cooling, right? So you definitely need to know your glycol cooling setup. 
Depending on what you are storing, you get to choose the cooling capacity. There is a certain ratio for glycol and water in the chiller and the amount of glycol determines its coldness. Here is a chart that shows exactly what percentage of glycol and what percentage of water would result in which temperature:
| | | |
| --- | --- | --- |
| Glycol | Water | Temperature |
| 16% | 84% | 0 degrees C |
| 24% | 76% | -5 degrees C |
| 32% | 68% | -10 degrees C |
| 40% | 60% | -15 degrees C |
| 45% | 55% | -20 degrees C |
| 50% | 50% | -25 degrees C |
| 55% | 45% | -30 degrees C |
So, considering how cold you need the glycol chiller to be, you can select the ratio of glycol and water accordingly. 
We Supply To Wineries, Breweries, And Other Mills
Most of our clients for glycol systems are owners of wineries, breweries, cider mills, distilleries, etc. They purchase these for tasks like cooling wort, crash cooling vessels, product storage, fermentation control, etc. 
If you are an owner of a similar business, we assure you that we are the best place to purchase these chillers from. Take the words of our clients for it!
We Bring These Systems From Renowned Brands
One of our best feats is that all of our products come from big brands in Ireland. When it comes to glycol systems, our suppliers include Copeland, De Rigo, Geca, Costan, Danfoss, Interlevin, Novum, Kelvion, etc. 
These are all reliable brands that have built a reputation for being durable, high-quality and heavy-duty. So, when you purchase from us, we promise quality. 
Check Out Our Other Refrigeration Services 
In case you are in need of any other refrigeration service other than just a glycol chilling system, we are here for that too! We offer all kinds of refrigeration such as fridges, cooling cases, serve overs, bottle coolers, blast chillers, etc. We also provide cold rooms and freezer rooms for whoever needs it. 
Request For A Quote For Glycol Systems
So, if you are convinced to purchase the best glycol systems you can get in all of Ireland, we suggest you hit us up right away. You can get a free quote from us on what you may need and how we can help out. Without delaying any further buy your glycol cooling system now!