Invest In The Best Chillers Available In Ireland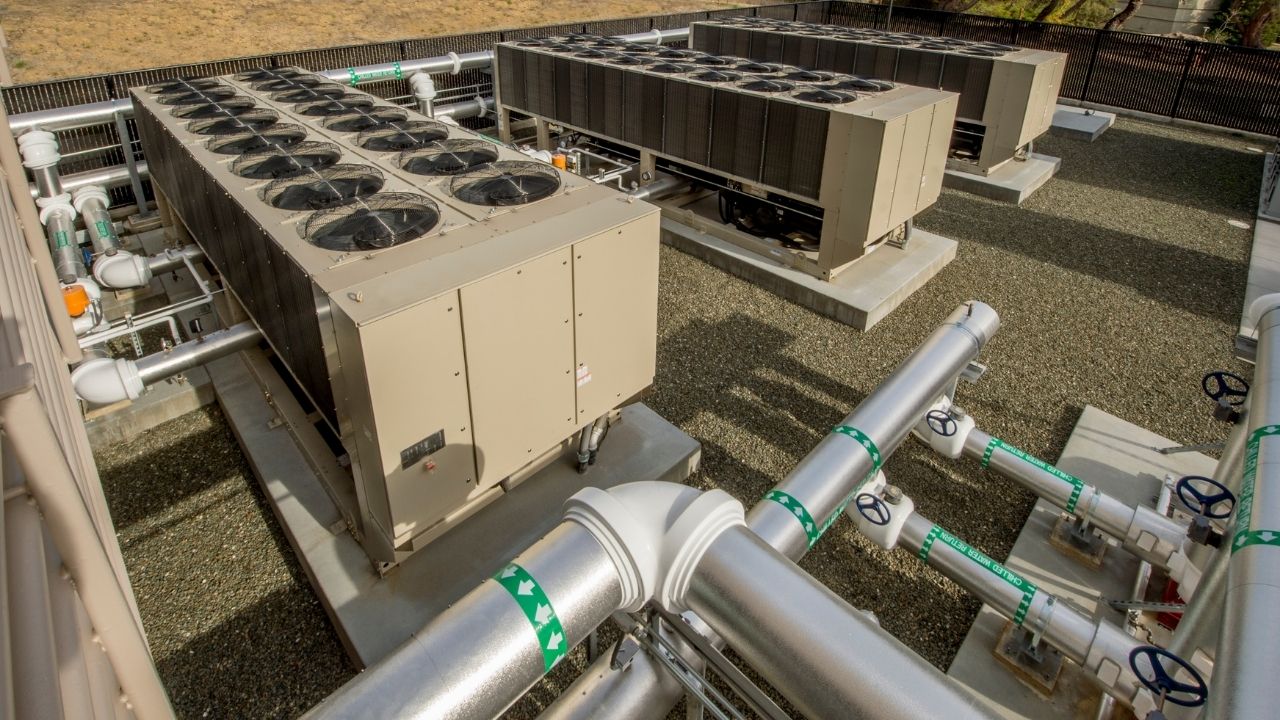 Whether you own a restaurant or hotel, or if you have a large factory where you need extreme levels of cooling, you will need a chiller. Chillers can be available in various different shapes and sizes and are used for different purposes. 
If you happen to be in search of such a cooling system but are struggling to find the best place to get your hands on these, look no further! Here at the Crosbie Group, we provide all kinds of refrigeration and air conditioning services, including the supply of chillers and their installation.
Why You Need A Chiller
Chillers are usually used in both air conditioning systems as well as for cooling products, factory machinery, and mechanisms. If you work at a place that requires any of those, you will definitely need a chiller. 
This cooling machine can help cool down heavy-duty machinery that can heat up very easily and require continuous cooling. Using vapour-compression technology, chillers can easily decrease the temperature of pretty much anything it is used for. 
We Have Chillers For Different Purposes
Here at Crosbie, we supply chillers that are built for both air conditioning purposes, as well as, for use in factories. So depending on what your requirements are, we can totally hook you up with the best chiller in Ireland!
They Use The Environment-Friendly Refrigerants 
By they, we mean the chillers we supply. As you may know, the EU has set regulations against certain F-gases. The HFC gasses are no longer allowed to be used in refrigerants and coolants used in these machines. 
We try our best to use environment-friendly refrigerants that are also energy-saving, which is a win-win for everyone in every way. 

We Offer Chillers At An Affordable Price
You will come across various businesses that also supply chillers, but they charge a ton of money in return. That is not really convenient for the customer, and we care about your needs. 
We don't charge a ridiculous amount of money for our chillers. The prices are reasonable and installation is also included with the purchase. You can get your hands on a chiller and get it installed at a fairly affordable price, so that's a plus point of purchasing from us.
Use Our Other Services
Apart from supplying and installing chillers, we also offer various other air-conditioning and refrigeration services. We have ice machines, island freezer cases, bottle cooling fridges, serve overs, beer cooling systems, etc. in our stock. 
Apart from that, we also install cold rooms, freezer rooms, temperature control systems, and glycol systems. So if you are interested and in need of any of those, do not hesitate to reach out to us!
Call Us Now To Get Free Quote
So if you want to purchase the best chillers available in Ireland, you can contact us now! Get a free quote on what your requirements are and have us install the perfect chiller system that is fit for your particular business.